If you know how to enable game mode in windows 10, you can explore true performance of  your windows laptop. Only months back I figured out this and I was surprised with the way my laptop was performing. It is very simple and really productive. Importantly, the game mode of windows 10 takes care of lagging and frame dropping. Consequently, enabling game mode helps you experience the best when gaming is concerned. Go on reading the whole post and you will master playing around the modes of windows 10.
Windows has enhanced several new functionalities and add new setting in the windows 10 v1703 setting app. If you open the setting, you will notice there is a new setting option in the setting panel called Gaming. Under the gaming categories comes an option called game mode. In too simple words, This mode helps users to use moreover the system resource for the game so, that the gamer can get a much better user experience. To get rid of unwanted lagging, frame rate lacking, etc.
When game mode is enable in PC then, the PC will use the most of the CPU as well as GPU for playing the game and stop unwanted background processes, include random  Anti- viruses scan , in fact there is no option to stop and run a particular background process while having Game mode enabled.
Steps to Enable Game Mode in Windows 10
 1- open Settings Panel and click on  Gaming option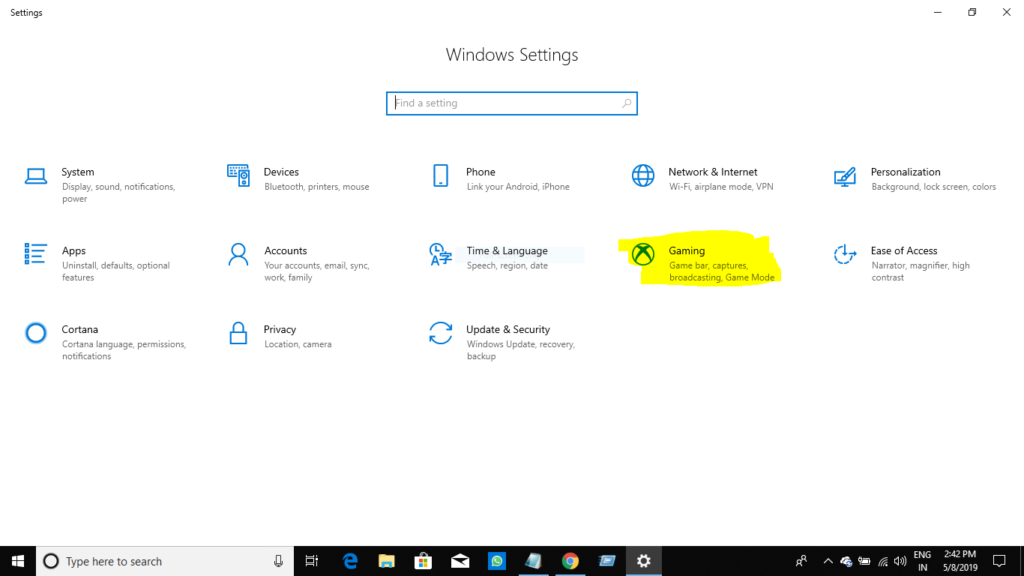 2- After click on gaming option, you will see game mode on the left-hand side of the option bar.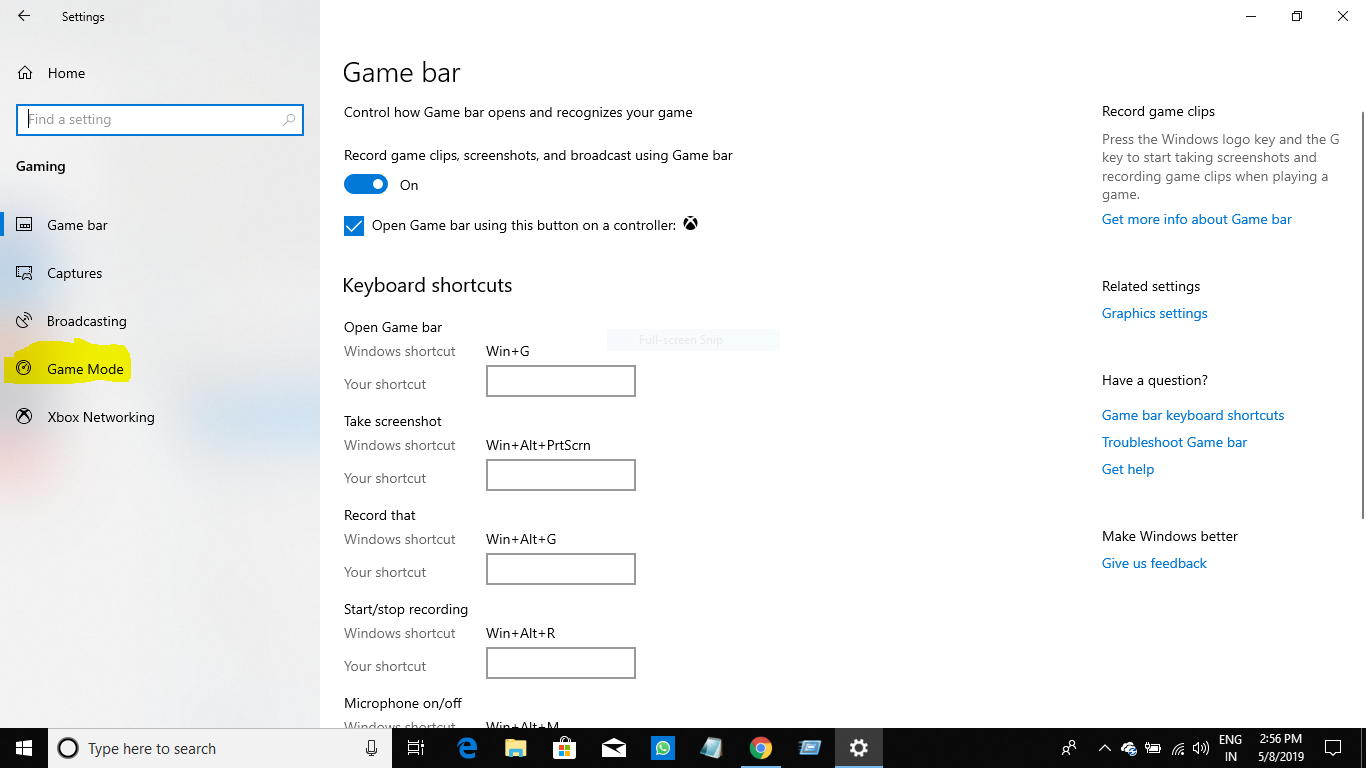 3- Again you have to click on game mode and you will appear to an option  ' use game mode '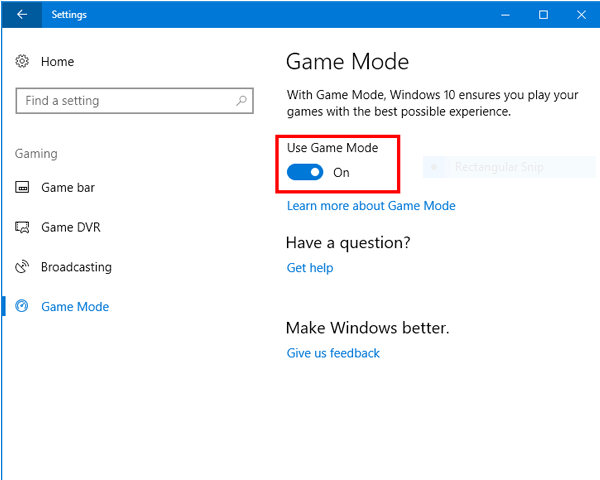 4- After enabling game mode, you need to activate it in the individual game. For this, you have to enable Game Bar, which can be found on the same screen where you found Game Mode.
5- Open the Game Bar section and enable the option called Record game clips, screenshots, and broadcast using Game Bar.
Now open any game and press Win + G to show the Game bar. In the Game bar, you will find a settings gear icon. I hope you will enjoy game mode during playing the game on your laptop or computer.